Your personal style says a lot about who you are.
"I think style is a form of how people wear their insides on the outside," Tracee Ellis Ross told E! News behind the scenes of the Elle Personal Style Awards photo shoot.
Although we don't personally know celebrities like the Blackish star or Kelly Rowland, their role as trendsetters stems from the ease to which they express themselves. With over a decade in the spotlight, where fashion matters, these ladies have developed a unique style worthy of a thousand awards.
Now, along with fellow nominees Amanda de Cadenet and Atlanta de Cadenet Taylor, these trendsetters are sharing their must-haves and styling tips in the magazine's October issue (and the video above). And, crossing their fingers that the Personal Style Awards' judges, including Jessica Alba, Gabrielle Union, fashion designer Prabal Gurung and E!'s very own Catt Sadler, chose their style as number one.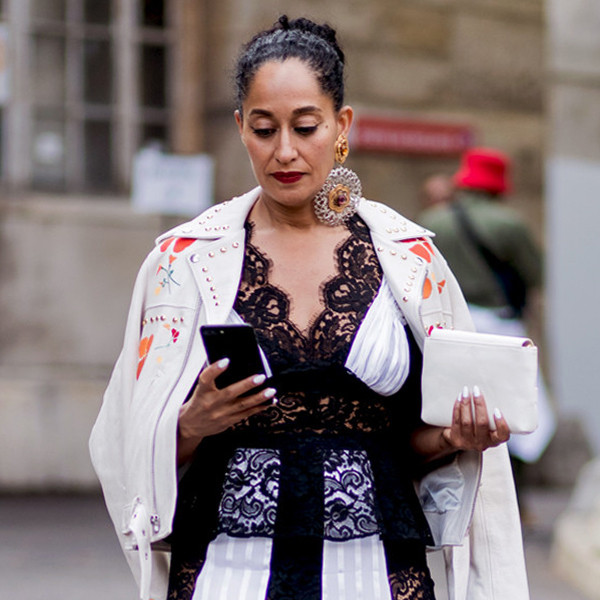 Kelly, who described her style as "moody," said, "I like to be a little androgynous at times, but classic. I like a look that's going to last." This includes classic dress silhouettes paired to funky patterns, monotone sets worn with brilliant kimonos and T-shirts with denim—a classic. Celebrity stylist Ade Samuel is responsible for many of her epic looks, but even on a casual day, the singer has her way of making any outfit standout.
"I can literally throw on a tank top and jeans, but it's all about the type of shoe I put on with it." Platforms, sneakers, boots—the standout shoe is an essential for the pop star's wardrobe.