If you thought florals were only for summer, think again.
From small polka dot-like daisies to large appliqués, celebrities like Shay Mitchell, Gigi Hadidand Miranda Kerr are bringing florals into fall with style. Like most patterns, flowers brighten any ensemble and, like polka dots, add a feminine note to a look. However, based on the styling, adding the trend doesn't have to make your outfit girly, per se. There are unlimited ways to make fit it into your personal style
For example, a bomber jacket with floral embellishments can transform your basic jeans and T-shirt into a standout look in seconds. For a jacket that pops, opt for bright or large embellishments (See: the model's jacket) and pair with sneakers or heeled sandals. The added pattern looks just as good on men as it does on women. It's a must-have.

For more fall essentials and tips from transitioning your sunny wardrobe into fall, watch the video above and follow the tips below!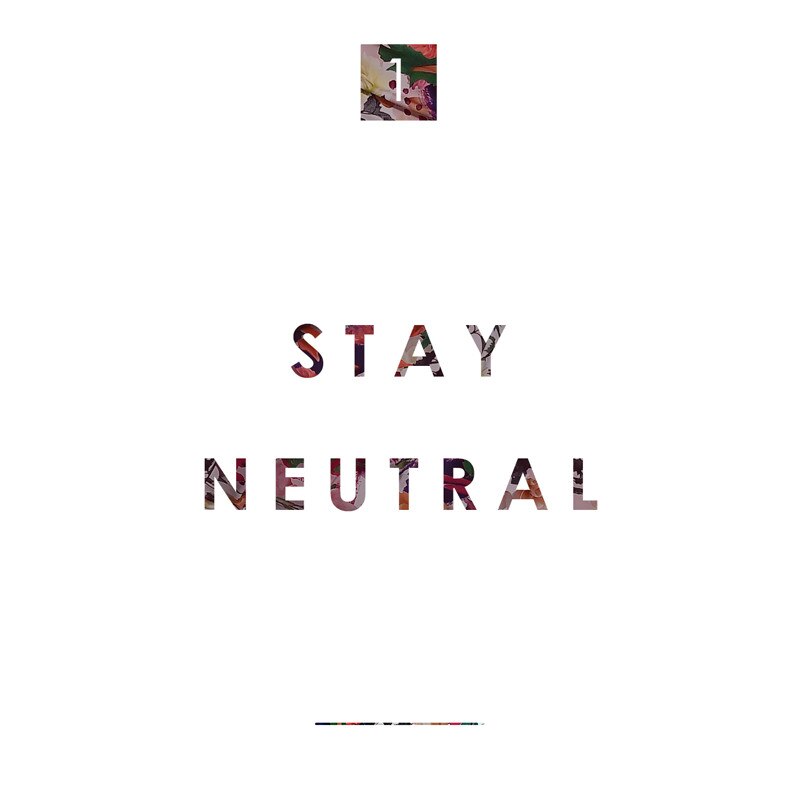 Model's top: Doneé Par Dieu Sofia Tube Top, $29.99
Model's bottoms: Selfie Leslie Kaya Floral Pants, Now $35.50
Model's shoes: Doneé Par Dieu Golden Swirl Heels, $52.99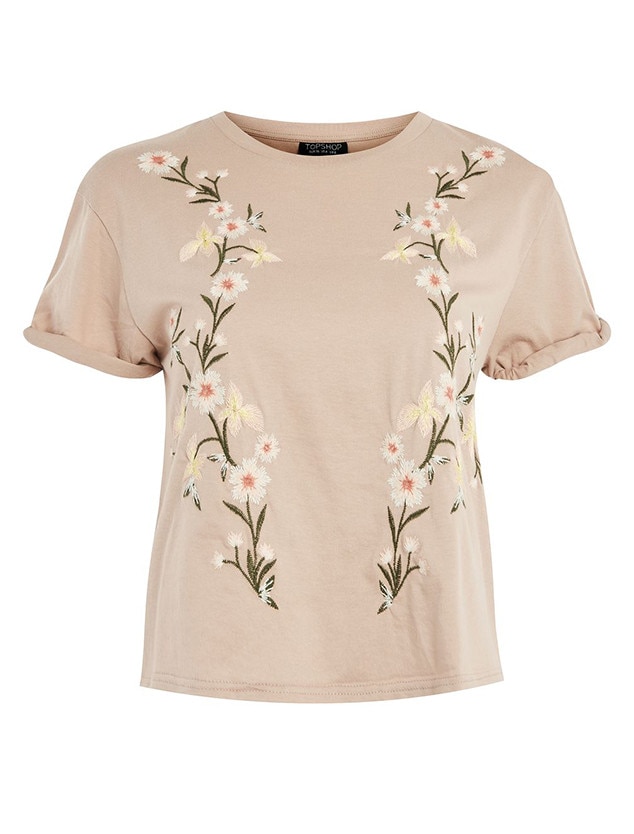 TOPSHOP
Floral Embroidery T-Shirt, $34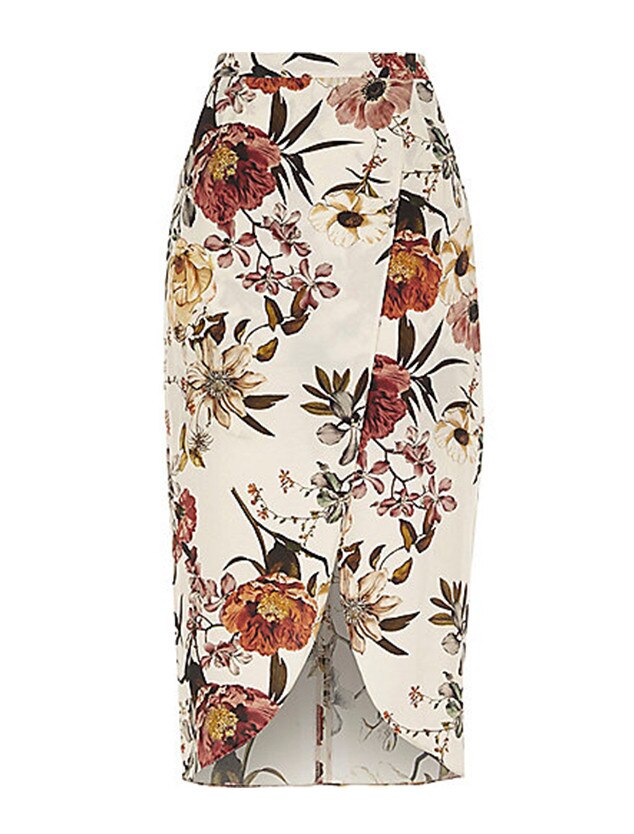 RIVER ISLAND
Cream Floral Print Wrap Front Midi Skirt, Now $34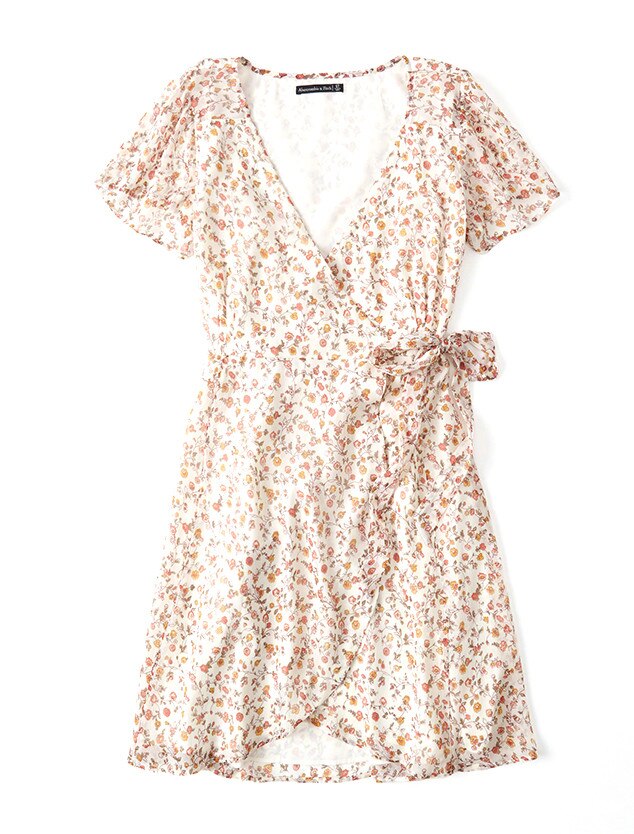 ABERCROMBIE & FITCH
Short-Sleeve Chiffon Wrap Dress, $68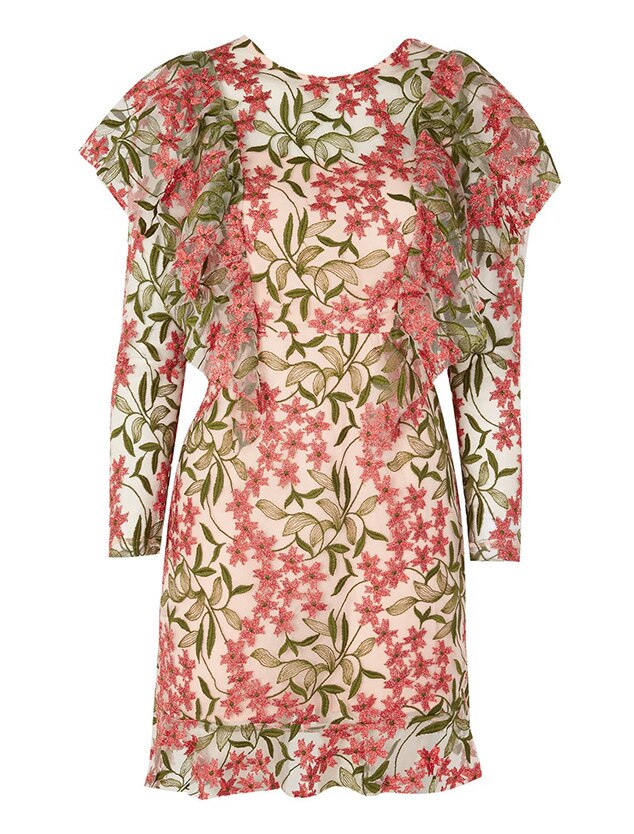 TOPSHOP
Embroidered Ruffle Lace Shift Dress, $180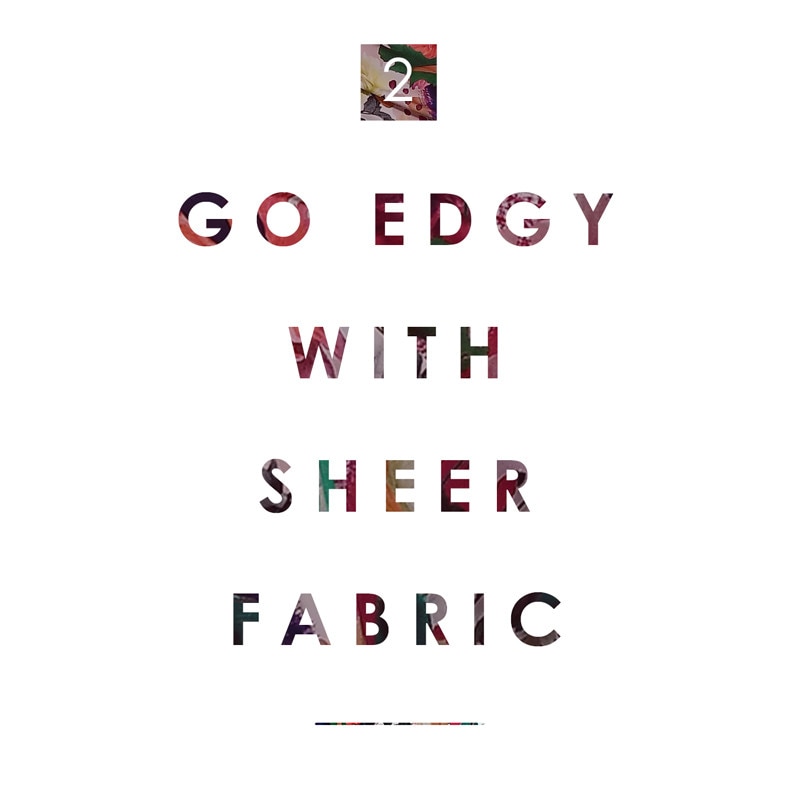 Model's dress: Never Fully Dressed Billy Dress
Model's top: Zachary Cora Crop
Model's skirt: Zachary Tube Skirt
Model's shoes: Schutz Primm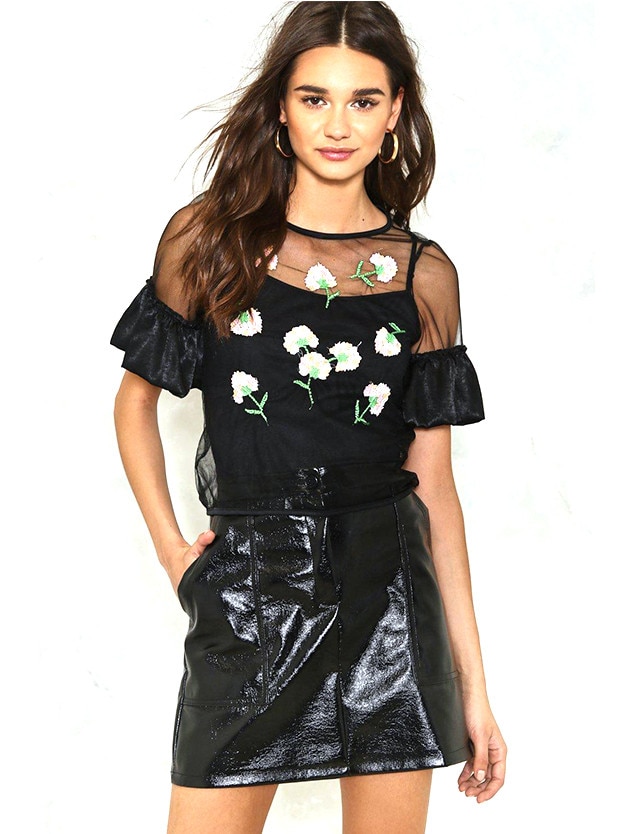 NASTY GAL
Stem the Tide Embroidered Top, $36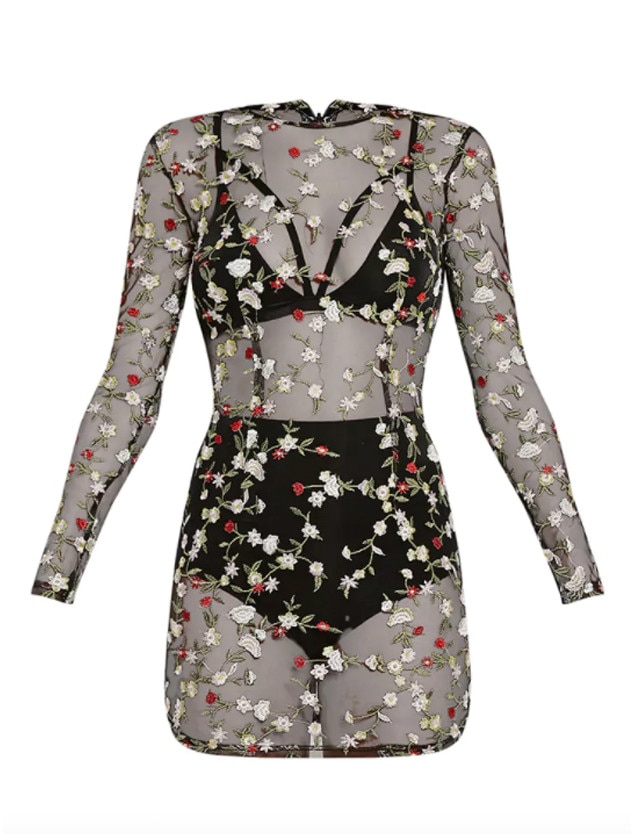 PRETTYLITTLETHING
Marlie Black Embroidered Floral Sheer Lace Mini Dress, $61.25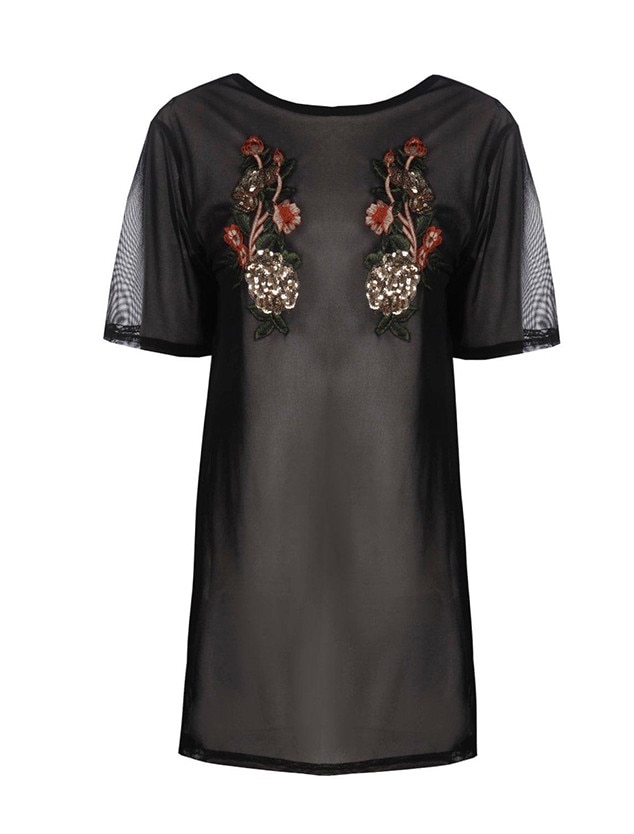 BOOHOO
Anna Sequin Floral Mesh T-Shirt Dress, Now $15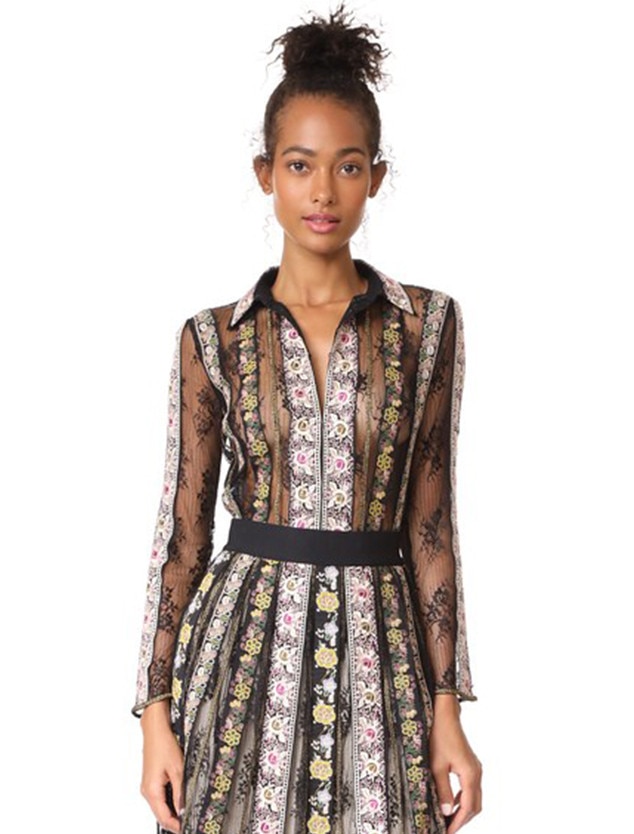 ALICE & OLIVIA
Dalia Embroidered Fitted Blouse, $395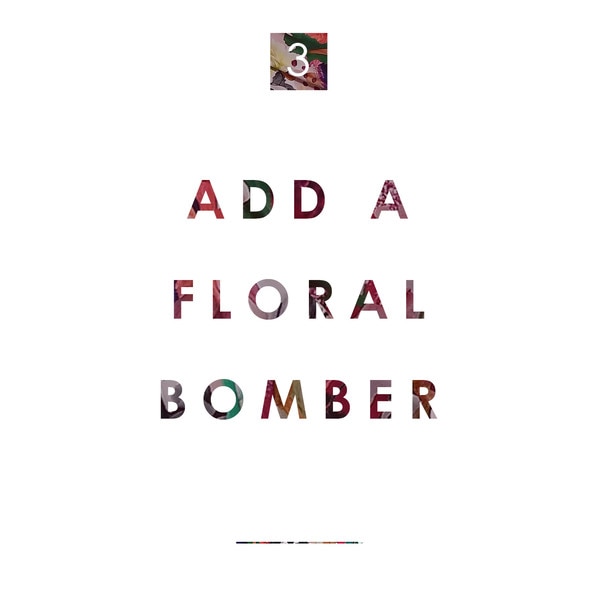 Model's jacket: Racquel Orozco Kirna Bomber, $6,600
Model's jeans: Paige Hoxton Crop, $239
Model's shoes: Monika Chiang Irina Black Calf Sandals, Now $295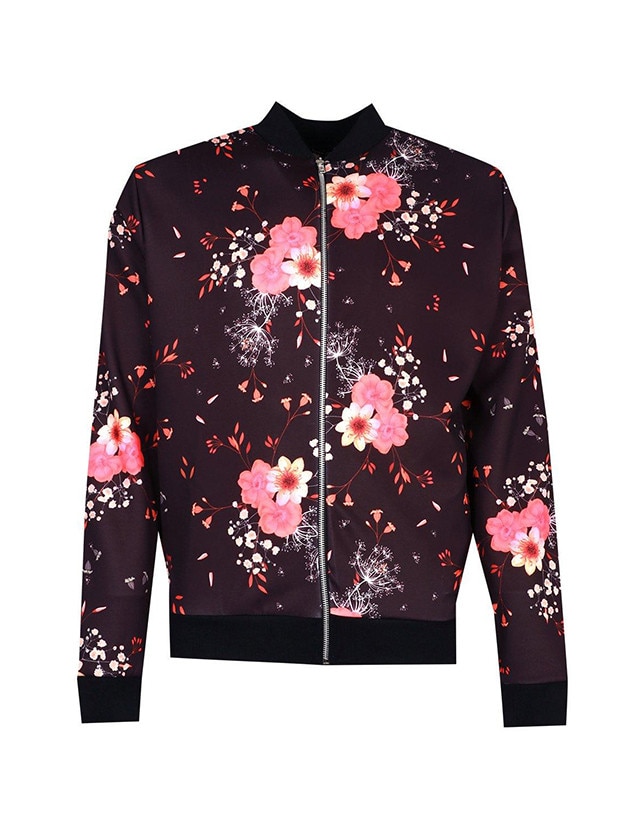 BOOHOO
Oriental Floral Scuba Bomber, $50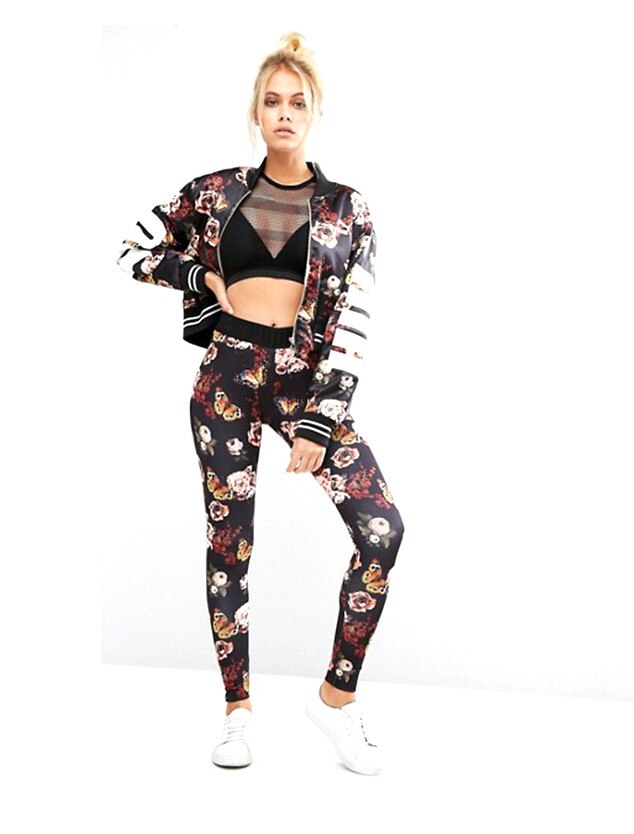 PUMA
ASOS Floral Print Bomber Jacket, Now $68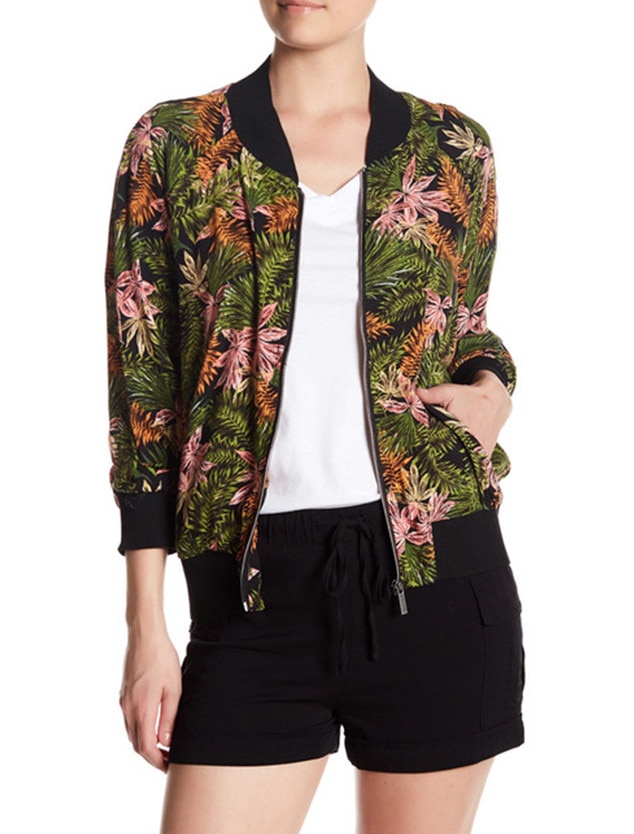 MODERN DESIGN
Flora Bomber Jacket, Now $28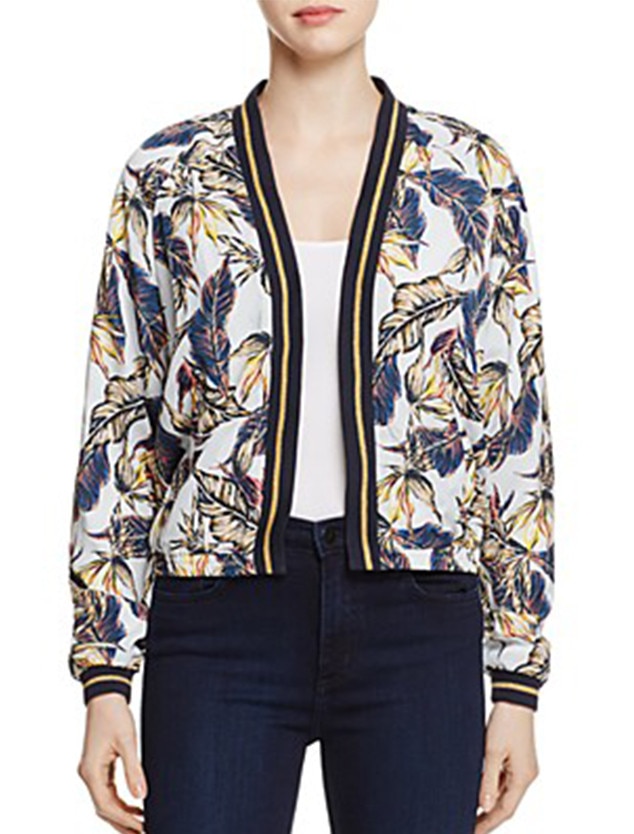 VERO MODA
Open Front Bomber Jacket, Now $33.19